A floorplan that works for both customers and retailer's, balances customer experience with product placement, maximizing revenue per square foot. It is important to plan store layouts, design, and flow, with both the customers enjoyment, and sales potential in mind.Today we will discuss choosing the appropriate floorplan. Of course, this will vary depending on the nature of merchandise sold, but there are a few common, behavioral science based, tips to keep in mind. (In our next blog post we will go into detail about customer behavior while shopping in retail spaces. Stay tuned!)
Grid Floor Plans, or a Straight Layouts, use freestanding linear fixtures, that create aisles and pathways within a retail space. These aisles help to create and manage traffic flow, provide ample amounts of display space for items that can be stored on shelves or racks, and can easily be split into different "departments" as needed. Businesses that sell smaller shelf stocked items, consumables, or bulk products, often use the Grid Floor plan, as it is an economical design with plenty of display space, encourages self-service shopping, and lends itself to product-specific separation opportunities. One potentially negative factor to a Straight Layout however, is a limited site line through the store.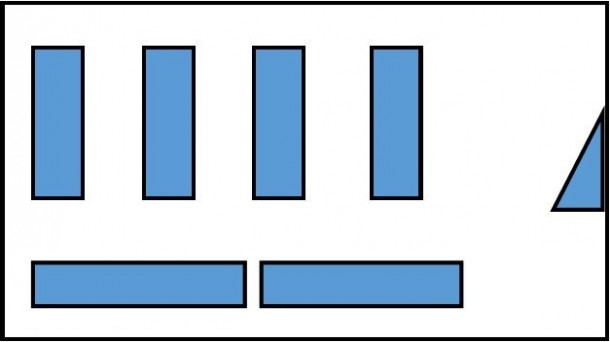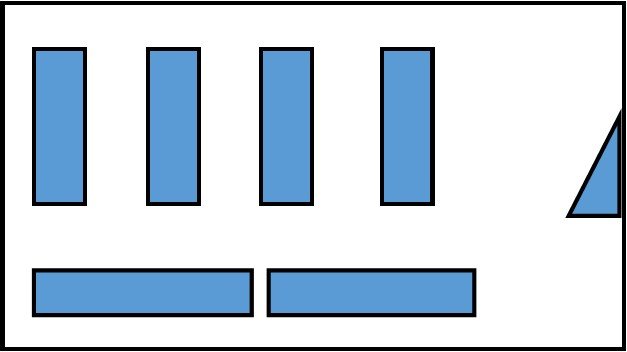 A second option is a Loop Floorplan or "Racetrack Layout." This floor plan makes use of wall space, and a center display. The layout creates a pathway through the retail space, and lends itself to apparel, accessories, toys, homegoods, or specialty retail experiences. Loop floorplans encourage browsing and often increase the number of impulse buys, as the floor plan takes customers through the entire store before exiting.
Free Flow Floorplans, or Geometric layouts, gives way to slow smooth traffic flow, allowing customers to travel through the store in any direction or route they please. This floor plan is most commonly seen in high end retailers, boutiques, and upscale specialty stores. The free flow floorplan often involves tabletop displays and display cases, placed throughout the store, to present merchandise to customers. These displays are often low standing, allowing visibility throughout the store, as well as a clear line of site from the shop entrance to each wall. Customer service and employment/customer interaction is relied on when using this floor plan.
Of course, there are a number of factors that go into choosing a store layout, such as total available space, types of product and merchandise offered, volume and ratio within the product line, mode of operation, and numbers of departments within the store. Target customers and number of customers within the space on a daily basis, as well as stock and inventory levels also affect this decision.