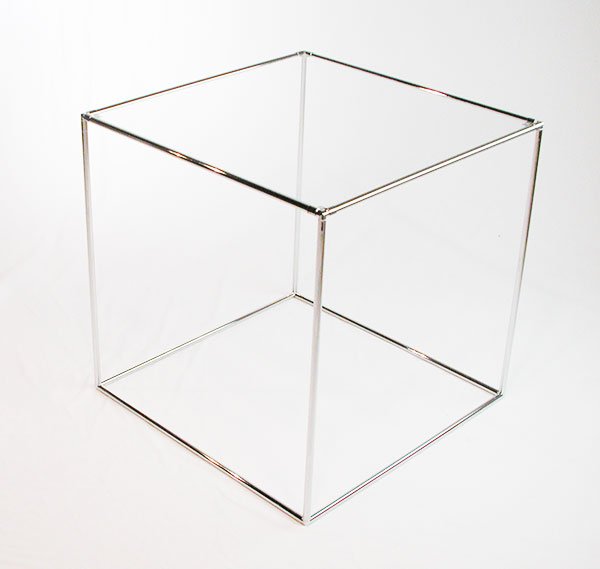 Abstracta® is a modular display system that goes beyond the limits of style and time.
This simple, classic system consists of open design so simple, so elegant, that it accentuates any product. It's clean, contemporary lines lend themselves to unlimited designs and environments.
It blends with any decor and fits into any space – as a wall unit, center floor or window display, or ceiling fixture. Used by architects, designers and visual merchandisers worldwide, Abstracta's modular displays are ideal for retail stores, office buildings and trade shows to name but a few uses.
Danish architect Poul Cadovius created and perfected the Abstracta tube and connector system in the early 1960s in Copenhagen. The system was the first of its kind to allow the modular construction of simple and complex structural shapes, quickly and easily.
Through the years, Abstracta has been specified for store fixtures, home shelving and furniture, space frames and trade shows among many other configurations.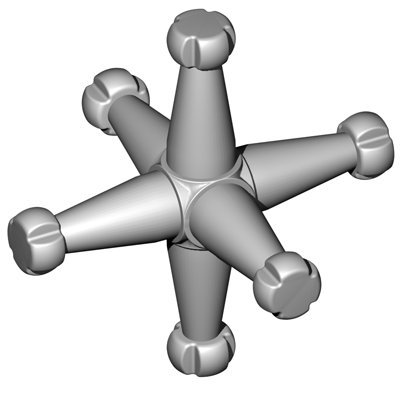 The many awards granted to architect Cadovius and Abstracta include a Gold Medal in Brussels for International Design and The ID Classics Prize in 1992 by the Danish Design Centre, In the words of one of the ID Classics judges, "Poul Cadovius' Abstracta System is, both technically and visually, the minimal construction a space framework should be…It can hardly be done more simply, either technically or visually…A design so simple and natural that it is almost not a design. A design classic in the full meaning of the word."
In 1970, a particular model of the Abstracta System, Cadovius's "Cube in a Tube" table base was added to the MoMA – Museum of Modern Art – Permanent Collection, having been nominated for inclusion by then Chairman of MoMA, US architect Philip Johnson (See Here)
In 1998, Consort Display Group of Michigan acquired the Danish tooling system and trademarks. In 2018, Consort added the new Cubitz® polymer connectors, which are more easily assembled and disassembled, and are targeted to frequent assembly and disassembly, such as trade shows and art fairs. The more "structural" metal connectors continue to be used for most of our standard Abstracta configurations.