What you don't see in our assembled display and space frame system is what gives Abstracta its strength and assures its creativity.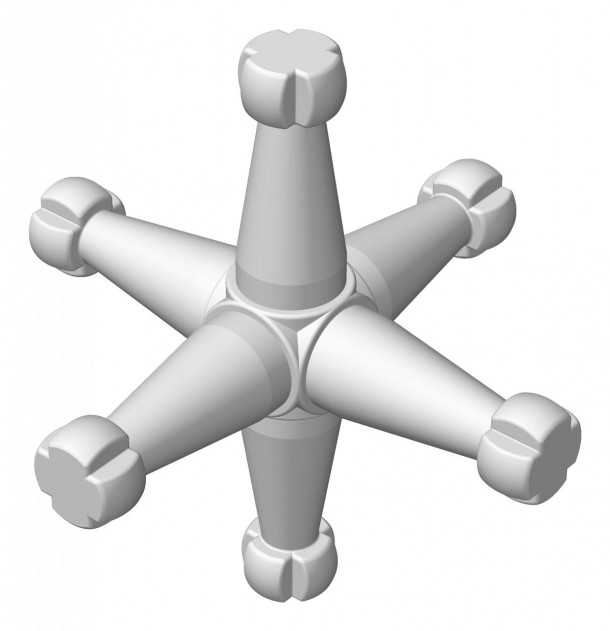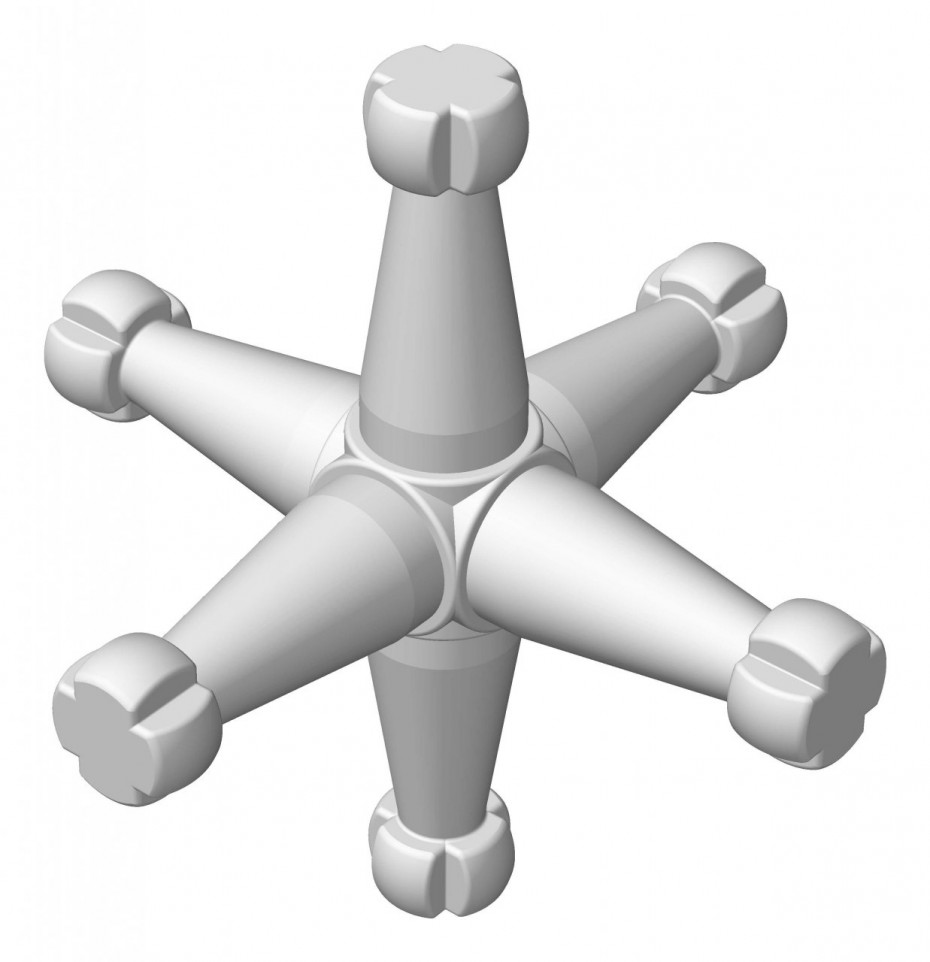 Abstracta's original connectors are best used in semi permanent to permanent displays, and furniture. The use of 90º die-cast metal-alloy connectors inserted into the ends of seam-welded heavy gauge steel tubing makes our system stronger and sturdier than any snap-together shelving. The connectors will hold tubes rigidly in place, whether horizontally, vertically, or at the corners.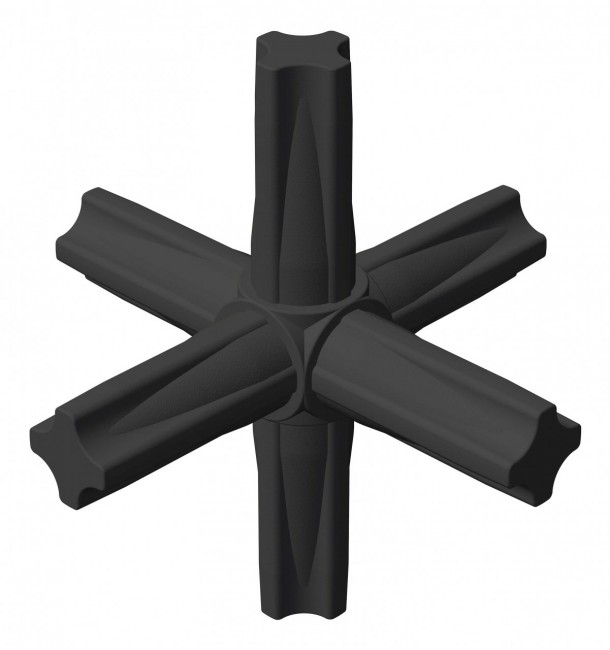 Cubitz Connectors are designed especially for use where the displays/shelving may be put together and taken down often, such as trade shows and arts and crafts fairs. The difference is that the connectors are a new polymer composite versus the all-metal, zinc connectors of the original system. The fit is such that the connectors are more easily assembled into the tubes and more easily disassembled.