The original Abstracta system is made from steel tubing and zinc connectors. This gives it the weight and structure necessary for commercial applications. However, the steel and zinc friction fit takes significant force to hammer flush and to disconnect. Once people assemble Abstracta, they tend to keep it together for awhile!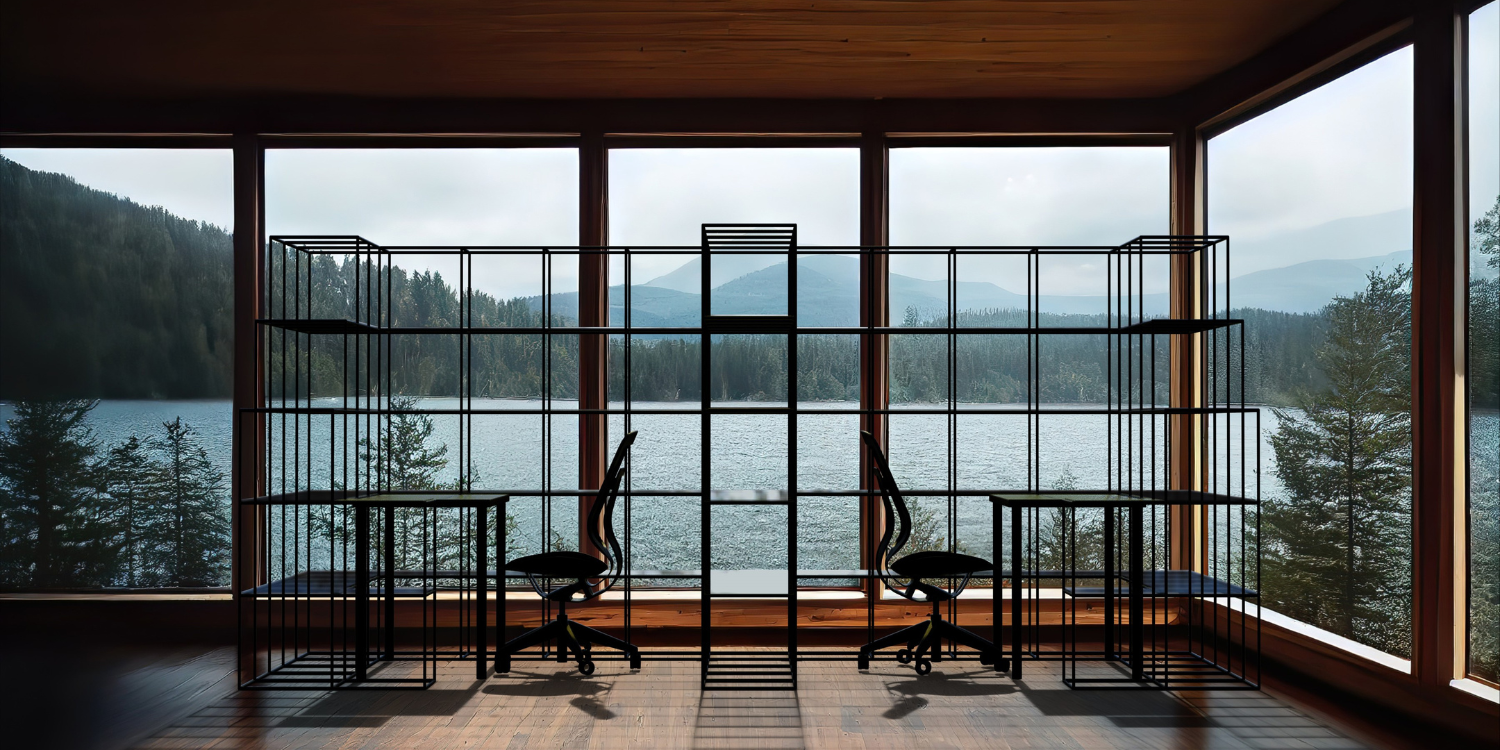 With more people working from home, it is a much needed option to create a dynamic work space that is easily dis-assembled, altered or added to when more space is needed. Have the Zoom background your coworkers will envy!
Upgrade your work from home setup with CubitzKitz! Our stylish and functional furniture offers ample storage, endless modularity, and a modern look to enhance your work environment. With CubitzKitz, you'll find renewed focus and increased productivity. Say goodbye to clutter and distractions, and hello to a professional and organized home office that adapts to the way you work. Invest in your success and well-being with CubitzKitz today!
The CubitzKitz system consists of 15″ anodized aluminum tubing and nylon connectors, making it 75% lighter than the steel Abstracta system, and much easier to assemble and disassemble. It is extremely strong and a lot of fun to put together. The black satin finish is modern and minimal, and an elegant fit for the home office environment.
CubitzKitz include everything you need to plan, prototype, assemble, and disassemble your unique designs. CubitzKitz are made up of two parts: a Design Kit and a Build Kit. The Design Kit contains half-scale straws and connectors, isometric graph paper for exploring concepts, and an instruction booklet with recommended configurations. The Build Kit includes 15″ black satin anodized aluminum tubes, assorted nylon connectors, acrylic shelving (safer than glass and requires no shelf clips), lightweight hammer, and disconnect tool. 
We look forward to seeing what you build with CubitzKitz!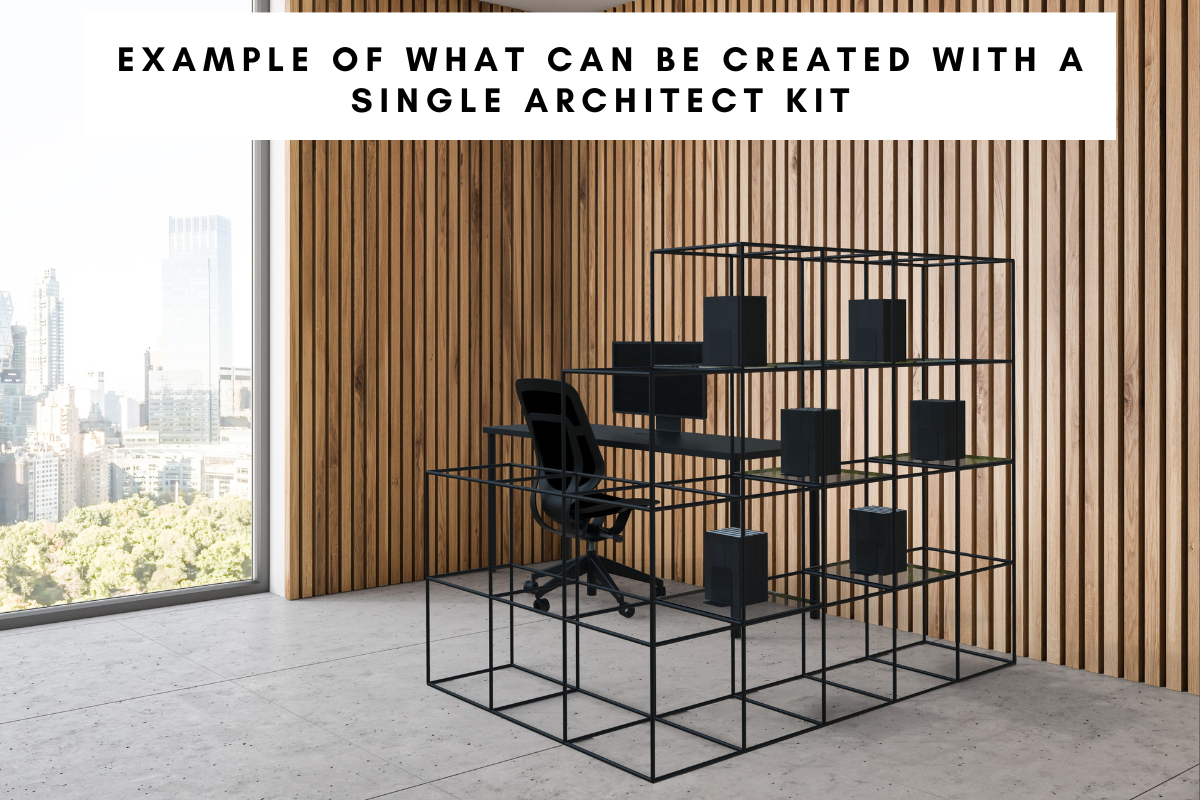 CubitzKitz Options
Ideas for Application and custom possibilities
Single unit Office setting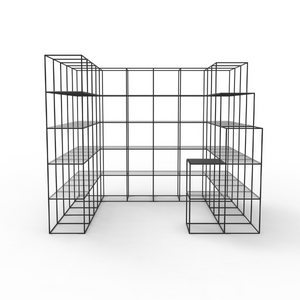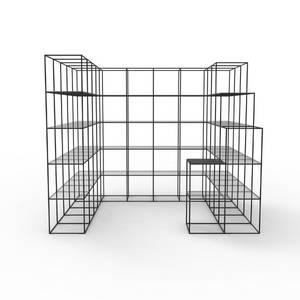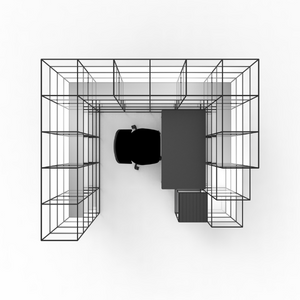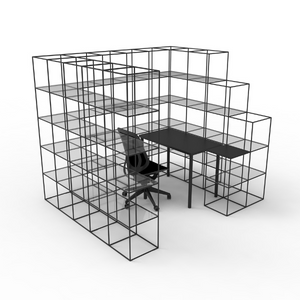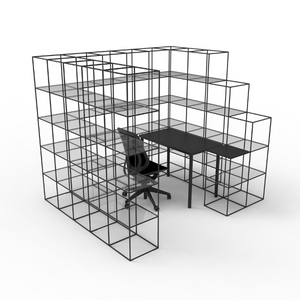 Double unit Office setting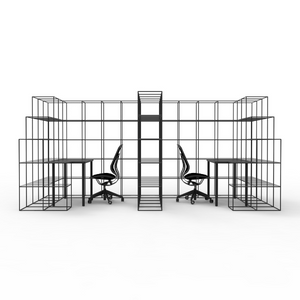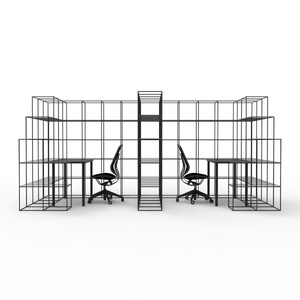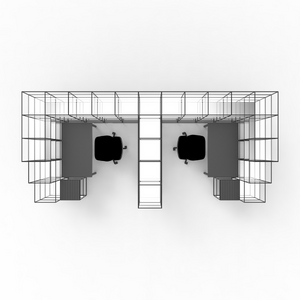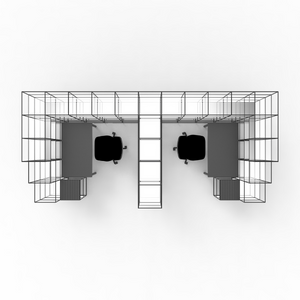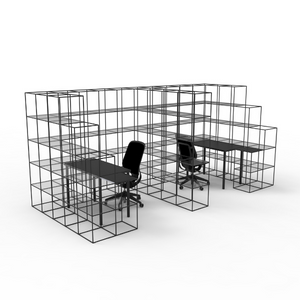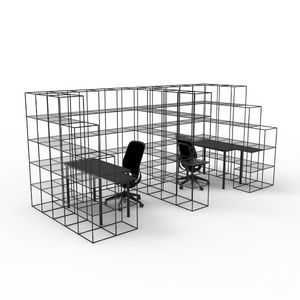 Create your personalized seamless work-life balance with CubitzKitz!
People are embracing remote work. However, working from home requires the right equipment, such as a decent task chair, dedicated desk space and storage, and privacy to focus on getting the job done.
CubitzKitz can help you create the ideal home office setup that fits your available space and adapts to the way you work. CubitzKitz is modular, allowing you to build a home office that works best for you. Say goodbye to dark cubicles and fluorescent lighting. A CubitzKitz office is bright, open, and airy.
A dedicated home office space helps in:
-Increasing productivity by reducing distractions
-Establishing work-life balance
-Maintaining a professional atmosphere
-Separating work from personal life and facilitating focus.
Are you interested in working with a CubitzKitz Professional to design your own unit?
Our design experts will help bring your vision to life, delivering a personalized touch to your home.
Please fill out the form below to your best ability and we will be in contact with you shortly to discuss options and put together your unit!